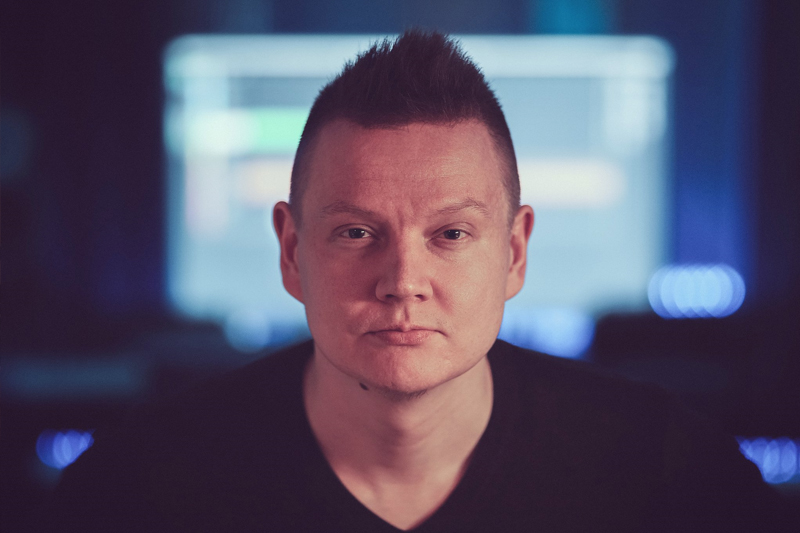 Jarkko Hietanen
Born in Tampere, Finland, Jarkko started his musical experiments in the late 90's. The first years were a compelling dive into the world of electronic music of that era including dance, trance, trip-hop, IDM, electronica and eventually focusing more on ambient music.
It could be said that the ambient explorations finally pushed him towards more cinematic soundscapes and that eventually turning into a fascination for film music. After several years of working towards this new focus Jarkko was able to land his first short film projects.
After this there was no turning back and so he has continued on this road writing music for feature films, video games, short films, documentaries and production music libraries. Some productions include music for the video game Diablo IV, Porsche, Rolls Royce, Valio, QT, America's Next Top Model and Handmaid's Tale. Jarkko's TV music catalog is also getting plays in shows all over the world on HBO, Netflix, VICE, BBC, NBC, CBS, CNN, Discovery and on other networks spanning many continents. Jarkko has also won awards for some of his short film scores.
Today Jarkko continues his ventures under the business name of Unlimitune working as a film, TV, game and media composer. During the years Jarkko also accumulated some interesting analog & digital musical gear together with insane amounts of software sounds and some acoustic instruments which he looks to incorporate into his works whenever theres a chance. Infact why don't you give him that chance right away by contacting Jarkko via the contact page about your project!